The SmartSoft Gaming
SmartSoft Gaming is a leading online gaming software provider that has been successfully operating in the B2B market since 2015. In just a few years, a small team of enthusiasts has developed into a large studio developing games for online casinos. To date, SmartSoft Gaming has released over 80 games with over 500,000 monthly players. The company is managed by a team with over 20 years of experience in the industry. The studio specializes in the development of various types of slot machines and mini-games for casinos, including table and card games that involve competition with other players, keno, scratch and win, and much more. Products are united by impeccable quality, optimization for various devices, creative design, attention to detail and a powerful engine. All games created by SmartSoft Gaming support multiple currencies and languages.
In addition, the SmartSoft Gaming studio is famous for its attentive attitude to customers and offers round-the-clock technical support for applications and games.
History of the studio SmartSoft Gaming
Smartsoft Gaming's birthday is April 17, 2015. The company was founded in the capital of Georgia, Tbilisi. Despite the fact that Smartsoft Gaming is a relatively young studio, in just over 6 years of its existence, it has grown from a tiny team of three developers to a large company with over 60 employees.
A year later, in 2016, SmartSoft Gaming introduces several new slots and table games that are quickly gaining popularity in the local market. People learn about the company, and the young ambitious studio begins active cooperation with online casinos.
2017 has become a cornerstone in the history of the studio. It was this year that SmartSoft Gaming presented to the audience the JetX game, which became a breakthrough in the Georgian gaming industry. The game was so highly appreciated by the players that already in 2018, at the very first exhibition, SmartSoft Gaming introduced its products to the international market.
A year later, in 2019, the company's games begin to launch outside of Georgia, and SmartSoft Gaming focuses on improving interaction with players and marketing tools.
Already in 2020, the company's games were integrated into the platforms of 20 international casinos. The efforts of SmartSoft Gaming did not go unnoticed, the company was recognized as the brightest debutant of the year at the Login Casino Awards.
Today, the company's partners are such giants of the gambling world as 1xBet, Every Matrix, Blue Ocean Gaming, PariMatch, BetConstruct, Crystal Bet and many others.
Popular Games from the SmartSoft Gaming
The SmartSoft studio produces games of various genres - multiplayer, single-player, slot machines, scratch and wins, as well as software for classic casino games - roulette and poker.
However, the key product of the studio, after the release of which SmartSoft Gaming became known far beyond the borders of Georgia, was JetX, also known as the Airplane game. This game appeared in 2017 and does not lose its relevance to this day. The player will feel like a pilot of an aircraft rapidly gaining altitude. With the climb, the prize coefficient also increases. The task is simple - withdraw the winnings before the plane crashes and falls. The crash game has won the success of players throughout the CIS and continues its triumphant march. Wonder how SmartSoft Gaming will surprise gamblers this year? Judging by the information on the official website, 22 new games are planned to be released.
Reviews of games and slots provided by SmartSoft Gaming
Review: Cool studio SmartSoft Gaming
I got acquainted with the SmartSoft studio thanks to its game JetX. It was very different from everything I had played before, and it was very cool. A great idea and implementation, well done guys, I wish you further prosperity!
Stanley, 27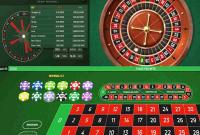 Review: Slots at SmartSoft Gaming are made with conscious
In my opinion, SmartSoft has maintained an ideal balance in games - clear rules, cool modern graphics, bonuses, and the opportunity to win. I especially consider the JetX as Aviator analogue. In general, it is a cool thing.
Markus, 33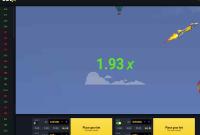 Review: I respect the SmartSoft Gaming studio
It's a good studio. It's clear that the people who work there don't just quit, but are really interested in developing a quality product. So far, I have only played Jet X, but I plan to try other games from the SmartSoft Gaming studio.
Debora, 42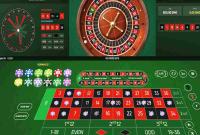 Review: The promising studio SmartSoft Gaming
SmartSoft Gaming can be respected even just for the pace at which it is developing. Until recently, no one had heard of it, and now only the lazy do not play JetX. Looking forward to new games!
Andrew, 37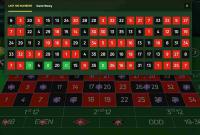 Review: Cool team at SmartSoft Gaming
I am proud of my comrades from Georgia who create really cool games. It is immediately clear that SmartSoft Gaming makes games with burning eyes and puts all the effort into it. I wish them prosperity!
George, 33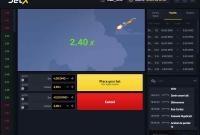 Review: Not yet familiar with SmartSoft Gaming games
The only game thanks to which I know Smartsoft gaming is their famous Airplane game. JetX came to me, I raised a good amount of money thanks to the fact that I stopped in time. Now it is interesting to get acquainted with other developments.
Albert, 29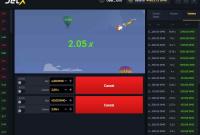 Review: Promising game studio SmartSoft Gaming
It's cool that someone in the post-Soviet space makes such a high-quality product. SmartSoft is still a young team that I learned about not so long ago, but I was immediately hooked on their slots. I was even surprised that this was not famous team from Europe. SmartSoft Gaming really surprised me.
Henry, 32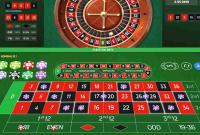 Review: Excellent slots from the provider SmartSoft Gaming
The studio manages to make truly worthwhile games. It is especially nice that they work normally and do not lag even on my old phone, respect to them in general. SmartSoft Gaming deserves only the best words.
Ryan, 21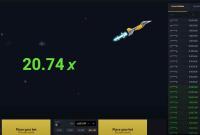 Review: Normal provider
I can't say anything bad about SmartSoft Gaming. Guys do their job, put in the work and give the opportunity not only to get high from fun games, but also to earn extra money.
Oliver, 35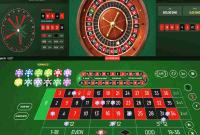 Review: SmartSoft Gaming is a top provider
SmartSoft pleasantly surprised me. They are young and ambitious guys who make decent games on a par with gambling mastodons. The games are really exciting, keep you in suspense, thought out to the smallest detail. The main thing is that when scaling the company, quality is not lost. I recommend SmartSoft Gaming.
Amber, 25