Play Aviator online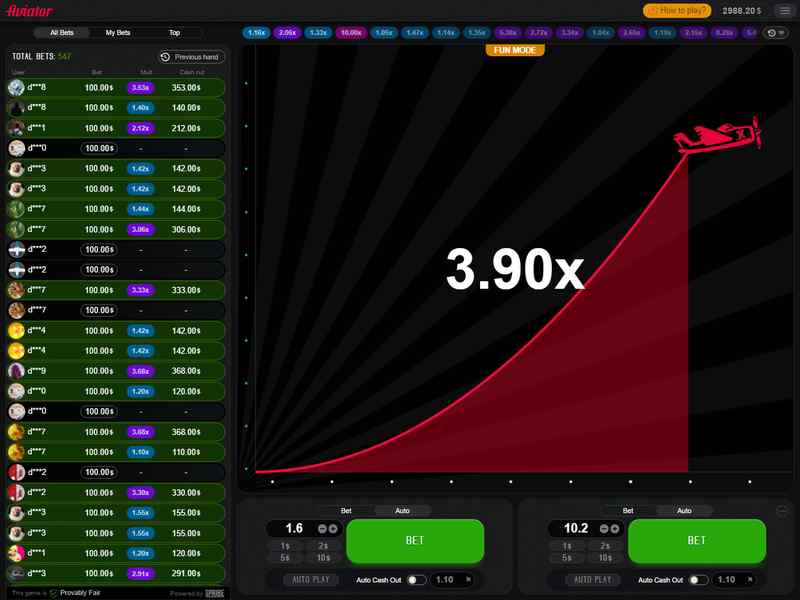 Play Aviator at online casinos
The famous game Aviator belongs to the popular genre of crash games. Aviator is based on a random number generator, and the game is played simultaneously by many players around the world.
The game session in Aviator starts automatically. After 15 seconds of betting, the plane takes off, which means the start of the game. The plane take-off begins with the number 1.0, which increases with each second. This number is the coefficient by which the player's bet will be multiplied in case of winning. In order to win, it is necessary to press the Withdraw button before the plane flies away, while the plane in the Aviator game can fly away at any moment.
Plot of the Aviator Crash Game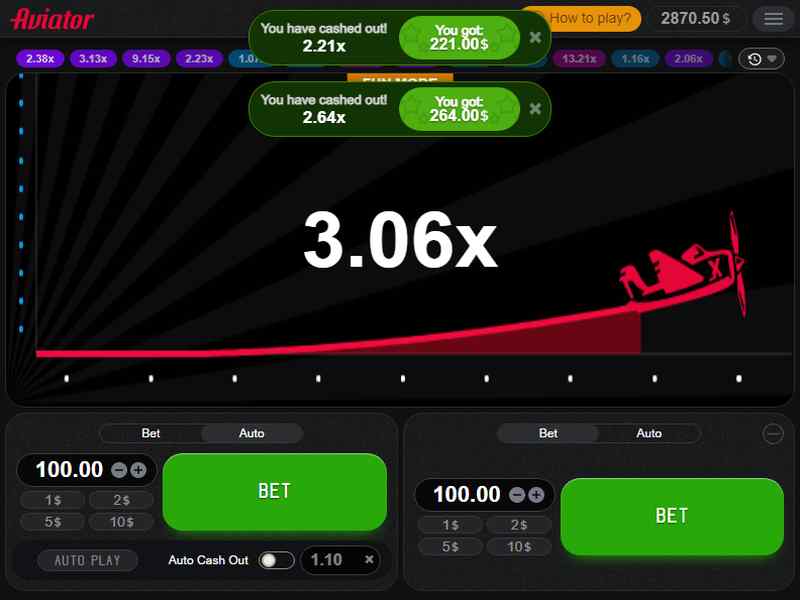 Thanks to the game Aviator you will feel yourself at the controls of a modern plane, which is gaining altitude. The higher you gain altitude, the more amount of potential winnings will be. The altitude starts at a rate of 1.0 and grows exponentially every part of the second. Your bet will be multiplied by the number of accumulated altitude, but only if you manage to withdraw your winnings before the plane flies away. To do this you need to press the Withdraw button.
The main dilemma faced by any Aviator players is when to withdraw the money? If you press the button early, there is a chance of missing a big odds that could make you rich. If you press the button late, there is a chance to lose everything: both the bet and the possible winnings. If the plane flies away and you didn't manage to make a withdrawal, everything will be burned.
Aviator Game Tricks and Features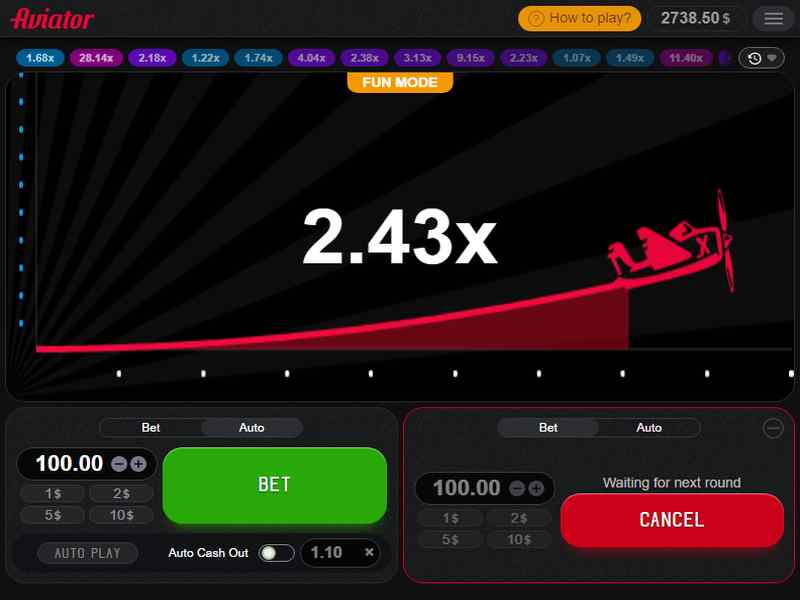 Aviator game has a number of tricks and features that make the gameplay even more enjoyable.
In-game chat in Aviator
If you are a registered user of online casino and play Aviator for real money, then in the interface of the game you will see a chat for players. This chat is designed for sharing opinions, impressions and predictions for the next round's outcome. Share your thoughts and get valuable advice from other players. However, do not forget that even strong emotions are not an excuse for rudeness and insults of other players. For such behavior, you may be blocked by the chat administrators. Respect yourself and other players.
Aviator game rounds history
The possibility to see the history of Aviator game sessions is a really valuable feature. Look what odds were falling out in the last hour and make your own conclusion what odds you should expect. For example, if there hasn't been a really big odds, like x100, for a long time, it can be your chance to hit the jackpot at the next bets. And vice versa, if you see small odds up to x1.5 several times in a row, it means that in the next rounds the multiplier should grow and significantly exceed x2.
View Aviator game leaderboard results
The Aviator interface also allows you to see the results of other players. Because of the number of players playing Aviator at the same time, this is not the easiest indicator to analyze, but it is definitely one to try. You can see the results of players from the last day, month and even year. In particular, you will see information about the bet, amount of winnings and odds. Sometimes it happens that the same user can be found on different lines of this rating. For example, in the Monthly category, such a lucky user may be on the 1st, 5th, and 10th place. This shows that that user often guesses the correct result. Now imagine if you saw this player online among those who are betting on Aviator right now. Unfortunately, you won't see the player's current bet, but it might be worth paying attention to this user's winnings. Once again, this is not the easiest way to analyze as you have to be constantly distracted, but why not?
Possibility to make two bets in Aviator
Choose whether you want to place one or two bets. This option can be used in different ways. For example, to withdraw the winnings of both bets at the same time. Or imagine that with one bet you are playing a conservative strategy and have to withdraw, for example before multiplier x2, and the second bet is more risky, where you will expect multiplier x5.
Some users put one of the bets on autoplay, where the withdrawal is made after a certain odds, and focus on the second bet.
Some players believe that two bets are evil and only confuses, as well as greatly reduces the time of the game in case of loss. In this case, it is better to focus on playing Aviator with one bet. There is no correct answer to this question and the choice is up to you.
Provably Fair
Aviator game uses a special cryptographic technology called Provably Fair. The use of such technology guarantees 100% honesty of the game result. Thanks to Provably Fair technology it is impossible to falsify the result of the game session.
So how does Provably Fair work? The most important question of the Aviator game is when the plane flies away, because that is how the multiplier is decided. The multiplier is determined as the average value of four different numbers: the game developer and three players who made their first bets. In this way, a server seed is formed, which is further formed into a hash, and the hash into the game result. Moreover, you can check the fairness of the Aviator game by clicking on the game result. Also Aviator players can copy the hash and check it with a special online calculator, which will prove the fairness of the game.
Strategies and tactics for playing Aviator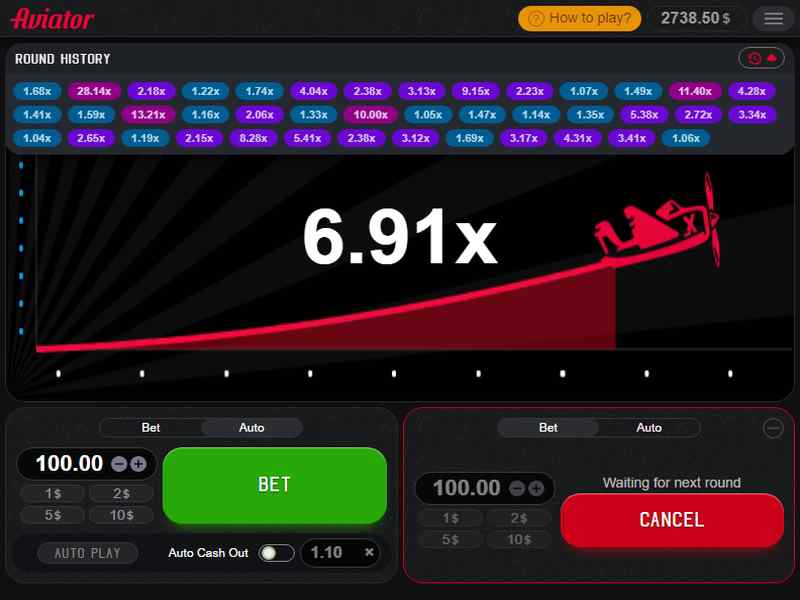 Crash game Aviator can bring a fantastic win. However, for this it is necessary to play consciously, which means to choose a game strategy and follow the chosen strategy how to play and win in Aviator. We will tell you about three possible strategies to play Aviator.
Low-risk Aviator strategy
As experience shows, if you click to withdraw money at odds of 1.2 - 1.5, such a strategy provides a moderate growth of the game balance. Statistically, about 80-90% of the flight happens after x1.3. In other words, by following such a conservative strategy it is impossible to win a large sum of money, but it is possible to provide a systematic growth of the game account balance. The only problem is that the Aviator understands such a game algorithm from the players' side and from time to time it will show lower odds, for example, as low as 1.01 or 1.03. With such a multiplier it is almost impossible to react and have time to withdraw money, regardless of what speed of reaction you have.
Medium-risk Aviator strategy
In this case we choose the strategy of playing with odds of x2-3. In more than 60% the final multiplier in Aviator exceeds x2. This way, even by occasionally losing, but correctly following this strategy, you will still be in the black. Among the disadvantages of this strategy, note that the Aviator can show several low odds in a row and in this case several bets in a row will burn out. However, there is no need to be discouraged. On a long distance it is a working strategy, but you need to make sure that you always have enough money on your balance for at least 20 bets. In this case, you can expect success.
High-risk Aviator strategy
Do you want to make a big score? It's possible in Aviator. The maximum possible winnings are x100. In other words, if you bet 100 dollars, your winnings will be 10 000 dollars. How is not a fairy tale for the player? How do you make a fairy tale come true? First, take a look at the history of the game. It is believed that x100 comes out once an hour. But don't forget that there are other very large possible multipliers like x50, x60 and so on. Secondly, understand that even if you make ten losing bets, winning at x100 odds will recoup the losses. And the odds of x50 or x70 are just nice and will bring huge winnings.
How to download the Aviator game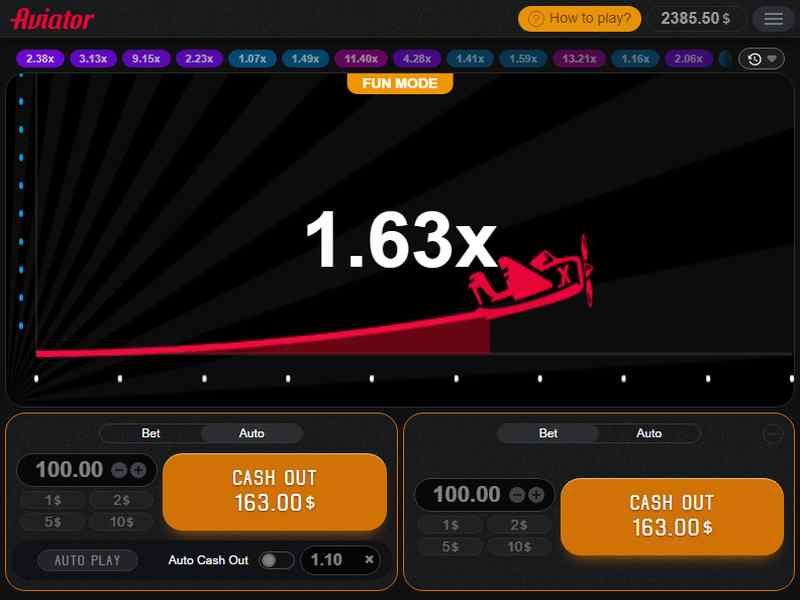 Download Aviator on PC
You can' t download the game Aviator on your computer or laptop, because the game requires a stable Internet connection. For this reason, it is more rational to click on the link of one of the casino providers and open the game in your browser. This way you will get access to the desktop version of the game in Aviator and the opportunity to play on your PC or laptop. As for downloading to your phone, sometimes it will be an apk file, which you need to install on your smartphone.
Download Aviator game for Android
You can't download a separate Aviator app to your Android smartphone. Aviator game is part of the online games catalog of various casinos, so you first need to download the casino app for Android. To do this, follow the link to the online casino website. Typically, either in the casino section or in the footer of the site, there will be a link to the Android casino app. Download Android app. Don't forget to register either on the site or in the app. After that, log into the app, find the game Aviator in the list of games and start playing it on your favorite Android. To play Aviator on your smartphone, install the app, go through the registration process, make a deposit and enjoy the winnings and excitement.
Download Aviator game on iPhone
The AppStore has always had a strict policy on gambling, so you won't find any applications for real money games. Aviator is one of those. But don't worry. Almost all casinos offer the possibility for downloading the iOS app. It works very simply. Go to the online casino website and under Information, or in the footer of the casino, find the link to the iPhone app. Follow the instructions and soon you'll be able to play Aviator on your iPhone.
Play Aviator for free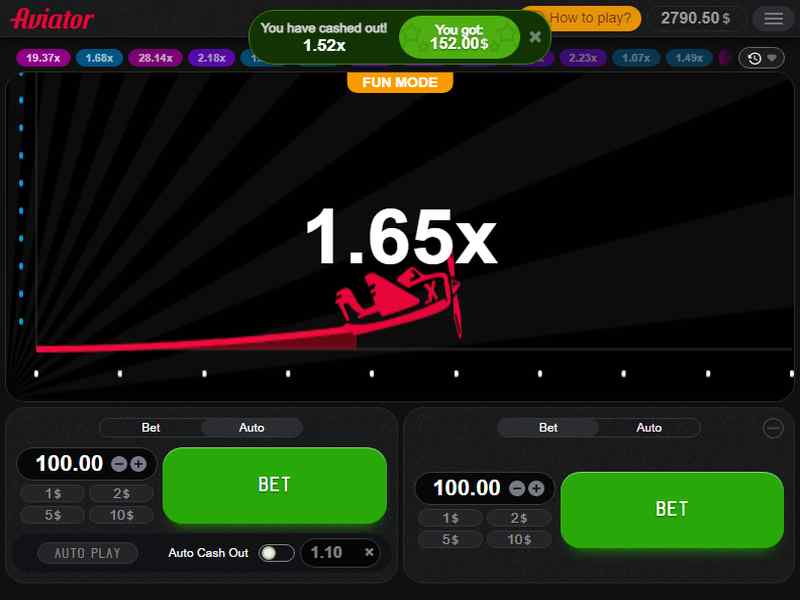 If you're thinking of playing Aviator for free, the good news is that it's possible. What's more, to play Aviator for free, you don't need to make a deposit, which will lie as a dead weight in your game account. It's hard to believe that you can play Aviator for free even without registering at an online casino. However, the bad news is that casinos periodically change the conditions and, for example, sometimes require registration to access the Aviator demo version.
We advise to check the links to the official sites of online casinos on this page and see if the demo Aviator game is available in free mode. In most cases it is possible, but it is better to check.
Aviator FAQ – questions about the game
What is the objective of Aviator online game?
The aim of the Aviator game is to press the withdrawal button before the plane flies away. In this case your bet will be multiplied by the coefficient at the moment of withdrawal. If the plane flies away before withdrawal, your bet will be burned.
Is Aviator a multiplayer game?
Yes, Aviator is a multiplayer game.
What is the maximum coefficient in Aviator?
The maximum coefficient in Aviator is x100.
Does Aviator have an auto play feature?
Yes, the Aviator allows you to select the auto play function.
Can I place two bets at the same time in Aviator?
Yes, in Aviator you choose how many bets you want to place: one or two.
Does the game Aviator have in-game chat?
Yes, users are able to communicate inside the chat room, which is part of the Aviator game.
Is it possible to change the language in Aviator settings?
Yes, you can change the language either in the settings of the Aviator, or the interface language will change automatically after changing the language in the settings of the casino where you play.
Can I view the history of previous Aviator games?
Of course, any registered user has access to the history of previous Aviator game rounds.
Reviews of real players about the game Aviator
Review: I like Aviator
Aviator is considered a classic of crash games, and for good reason. In fact, all other games are just a pathetic parody of Aviator and nowhere else the idea of a crash game has been implemented as successfully as here.
Rom, 24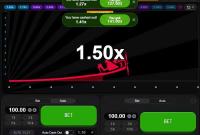 Review: You have to play Aviator properly
My strategy is simple: I register at an online casino, make a deposit and get a welcome bonus. Then I play Aviator, following a certain strategy. This way I get a serious boost in the form of bonus money, thanks to which I win later. I told it to my friend and he said that it was a cool idea to play Aviator that way.
Dan, 29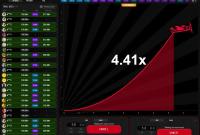 Review: Aviator is a very nervous game
Everything is fine with Aviator, but you can kill your nerves. At slots you just click and that's it, you don't even have to think, and that's why slots are relaxing. With Aviator you can't do that, you have to think and decide when to make the withdrawal. It's kind of funny, but you get anxious and nervous. And if the plane is flying for a long time and you haven't made a withdrawal yet, you get nervous like at the final exam.
Andrew, 18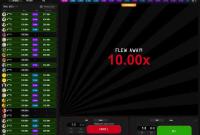 Review: Aviator is a good game
I can't say I'm impressed. It's a normal game. It is memorable and usually comes up in the top casino games, but I wasn't quite as impressed by Aviator. I played it a couple of times and I'm not sure I'll be playing Aviator again.
Maria, 25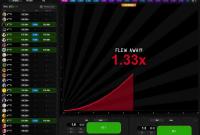 Review: The world-famous game Aviator
I recently went on vacation to Turkey. Actually, it turns out they play Aviator there as well. At least when I played Aviator from my tablet, the Turkish bartender told me he also played it and gave me some tips.
Alex, 34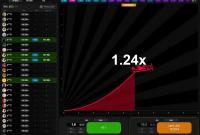 Review: I play Aviator from time to time
Aviator is often frustrating. It seems simple, but I can't win. Just sit there and think, well, I'll try to play on small odds. It still does not work. At a certain moment you start to wait for x5 or higher and everything goes to hell. I get too carried away.
Juan, 28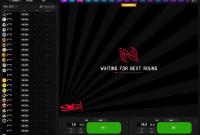 Review: An ordinary online game Aviator
I don't like crash games. That's why I'm not too excited about Aviator. It's like an ordinary online game. There are games that are much more interesting in terms of plot.
Max, 20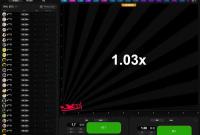 Review: All my classmates play Aviator
It seems to be one of the many games in online casinos, but the Aviator is really addictive. You feel that you get real pleasure from gambling and you want to play again and again, until you prove to yourself that you can win.
Nick, 23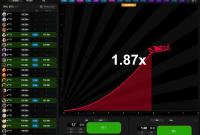 Review: Aviator will be popular for many years
I can easily imagine playing Aviator in my old age. By that time there will be completely different games at the top, and virtual reality is on the doorstep. But it's like with the poorly designed fruit machines from the 90s, because those who are older still play them, right? So my generation will play Aviator for the rest of their lives.
Joseph, 32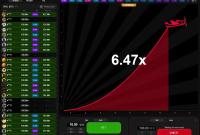 Review: Popular game Aviator
Aviator is considered a top game for a reason. Everything looks simple. Airplane, takeoff, multiplier rises, but in reality it's a real pleasure. No other game tickles the nerves as much as Aviator.
Maria, 25